Working at Pushnami
Your best work starts here.
We focus on positivity, acceptance, and making an impact on the community around us. We believe in people over profit. If you are smart, energized, and want to be part of something more than just a team, then we want to speak to you!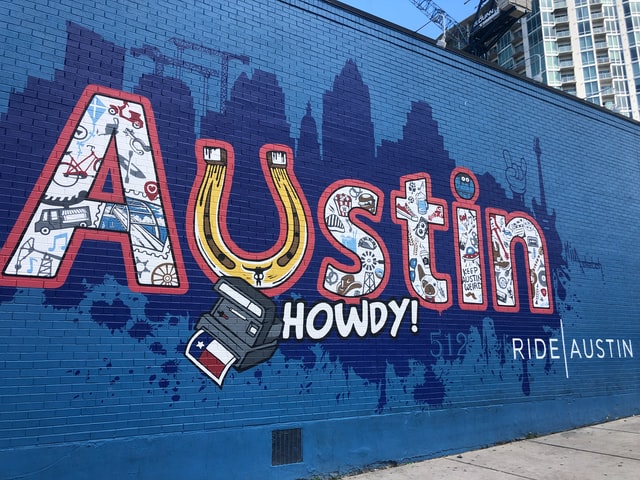 Where we work
Austin is our home
Centrally located in the Violet Crown Shopping center right next to one of Texas's best BBQ restaurants, Stiles Switch, our office is the actual building where the Emporium from Dazed and Confused was located. Alright, alright, alright!
We've been consistently named one of Austin's Best Places to Work and have been included in specific lists focused on companies with the best benefits and perks and compensation. In 2020, we were honored to be named to our first national list: Inc's Best Workplaces.
Note: Due to COVID-19 our employees are currently working remotely.
We're in this together
Team + Community
As a team, we celebrate little wins (our #kudos channel) and even bigger company milestones (250 billion notifications!). But we also know it's not just about us.
We are proud to support the local Austin community through charitable contributions. In recent months we've made donations to the Central Texas Food Bank, Austin Justice Coalition, and UT's Dell Medical School COVID-19 Emergency Response Fund.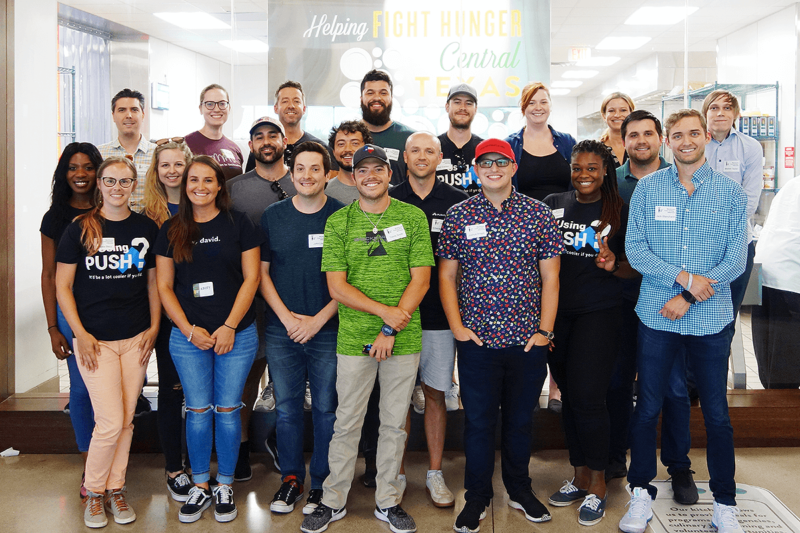 Perks & Benefits
Work and life should fit together.
100% covered medical & dental. We invest in your health with the best possible plan we could find.
🌴 Unlimited Paid Vacation
After 1 year of employment, we offer unlimited vacation. During your 1st year, we offer 15 days, every 3rd friday off + holidays.
🛑 3rd Friday off every month
Company-wide shutdown days so you can run errands, schedule appointments, or relax at your own pace.
Hate traffic? Need to pick up the kids? 8-4? 9-5? 10-6? Pick your ideal schedule that works for your life.
We are proud members of Pledge Parental Leave. 3 months pay and health coverage, 6 months of job security.
Yep, you read that right. We fully match your 401k at 6%.
You invest your expertise to help us grow, so we offer equity opportunities as a thank you.
We offer bonuses based on company performance so we all share in the success.
🌮 🥑 Free Lunches & Snacks
We cater lunch Mon-Thurs and always have the best snacks and drinks stocked.
Every month we relax, turn off work mode and hang out with one another over some beers and 🦞.
Gym reimbursements, Dry cleaning, car allowance, car washes, Nordstrom shopping spree! Ask us about these.
At your 5 year mark, we will pay for any vacation of your dreams.
Pushnami has helped me grow in my career immensely. Everyday I'm reminded how much the company not only cares for me, but also our customers and local community. It's inspiring and fun to work here.

Gavin Gayden Director of Advertiser Relations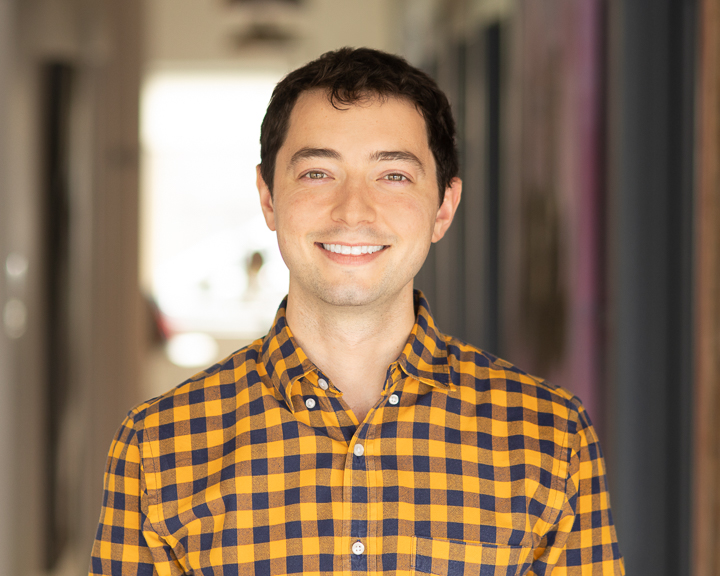 Recruitment Process
We'd Love to Get To Know You
Our interview process is straightforward. Each role is unique but typically follows this structure.
Initial Contact – A member of our team will reach out if your qualifications are a match for the role
Talk with the hiring manager – Learn more about the role and talk through your background in more detail.
Assessment/Homework – this can vary by role but is meant to give you an idea of the type of work that will be asked of you.
Final Interviews – meet with our CEO & other team members.
Life at Pushnami
We're a "Best Place to Work" for a reason
When people ask what it's like to work at Pushnami, you'll usually hear the same few sentiments. But rather than us just write them over and over, hear directly from our employees about why they love working at here.