Web Push Notifications
You've probably heard of push notifications for mobile apps, but web push notifications bring a whole new level of promotional potential to your brand. Browser push notifications work on websites rather than apps, broadening your reach to any type of device, from desktops to tablets to smartwatches. With no app to install and a one-click user subscription, the barrier is much lower for getting casual visitors to opt-in. That barely scratches the surface of what web push notifications can offer to your business.
Platform Support
Pushnami Push Notification technology is compatible with all major browsers and android phones without requiring the visitor to download an app.
The Benefits of Browser Push Notifications
Push notifications allow you to capture the attention of your subscribers in a way that is always fresh and relevant. A push notification comes up on a user's web browser whether they're actively browsing your site or not, and only one of your pushes is shown at a time. That means you can promote yourselves to existing and prospective customers without piling up messages in their email inbox. With immediate visibility and no excess junk, users are much more likely to actually read and follow through with your calls to action.
Capture Customers' Attention
Capture Customers' Attention
Your web push notifications can be personalized to provide the most relevant information to your users, whether it's a product you know they'll like or a pertinent news update. Design push campaigns based on customer location, purchase history, or other targeted variables, ensuring that when your brand speaks, customers are listening. The best part is, this personalization happens automatically with Pushnami's AI-powered notification system.
Treat Your Visitors Like VIPs
Treat Your Visitors Like VIPs
To incentivize conversions as well as reward past customers, use push notifications to provide exclusive offers to subscribers. Generate customer hype around your notifications with time-sensitive, "VIP-access-only" flash sales. Set an expiration timer on your notifications and know your users are only receiving active offers. This creates a sense of urgency that makes customers not want to miss your notifications.
Over 100 Billion Pushes — And Counting
Over 100 Billion Pushes — And Counting
Pushnami is trusted by many online and performance marketing leaders, which use the platform to build engagement, increase sales conversions, and make deeper, data-driven decisions. At every step of the customer journey, Pushnami can be used to build better connections between users and your brand. Our cutting-edge Machine Learning optimization helps brands reach their marketing goals in the most efficient way possible.
Your Messages, Your Way
Every brand has its own voice, which is why Pushnami makes it easy to dynamically build message content in a way that uses your own unique lexicon. Your messages can be personalized automatically while maintaining your brand identity — there's no need to get lost in canned responses. You can even tweak your content to match the needs of certain market segments, catering your messages to make them as relevant as possible.
Carry the Conversation Across Channels
Carry the Conversation Across Channels
Pushnami lets you leverage web-based push and email marketing in the same interface. That means you can easily coordinate your push notification and email messaging across marketing channels to maximize impact.
Make Deeper, Data-Driven Decisions
Make Deeper, Data-Driven Decisions
Browser push notifications offer a wealth of secure customer data that can assist in your marketing and development efforts. Datanami provides powerful insights into your subscribers, publishers, sales cycle, and other elements of your brand, resulting in a globalized perspective of your business as a whole. Modern database architecture allows the Datanami system to collect unlimited amounts of data without slowing down, with encryption that securely protects customer data.
Stay Out of the Spam Folder
Stay Out of the Spam Folder
With web push notifications, only one message is presented at a time — no more out-of-date information or messages piling up in the spam folder. Though email is still a useful tool for sending out detailed information, web push notifications are the new way for businesses to immediately get the word out. Email is ideal for sending invoices, instructions, or other longform messages, but promotional messages that encourage users to act quickly are now best served via web push notification. Savvy businesses need to utilize both tools to reach customers in the most effective way.
Stay Current with Your Users
Stay Current with Your Users
Customer retention is an important element to any successful business, and push notifications can keep your past customers coming back. Past customers want to know what you've been up to, and a web push notification is an easy engagement touchpoint. You can offer exclusive deals to past customers as a way to keep them involved with your business, or just fill them in on what you've been up to.
Every Business Needs a Push
Every Business Needs a Push
More and more industries are discovering the value that push notifications can bring to their mission. Education and training programs are discovering that push notifications are a great way to keep students engaged and remind them of upcoming assignments. Media companies use them as a way to share the latest breaking news. Most notably, e-commerce businesses use web push notifications to let customers know of the latest deals. These are just a few examples of the potential of push notifications!
Prove the System with
a 30-Day Free Trial
Schedule a Demo with
our Push Success Team
How Pushnami Targeting Works
Pushnami offers powerful and dynamic API integration to automate alerts and updates.
AI Machine Learning targets down to the individual consumer and learns over time to increase performance.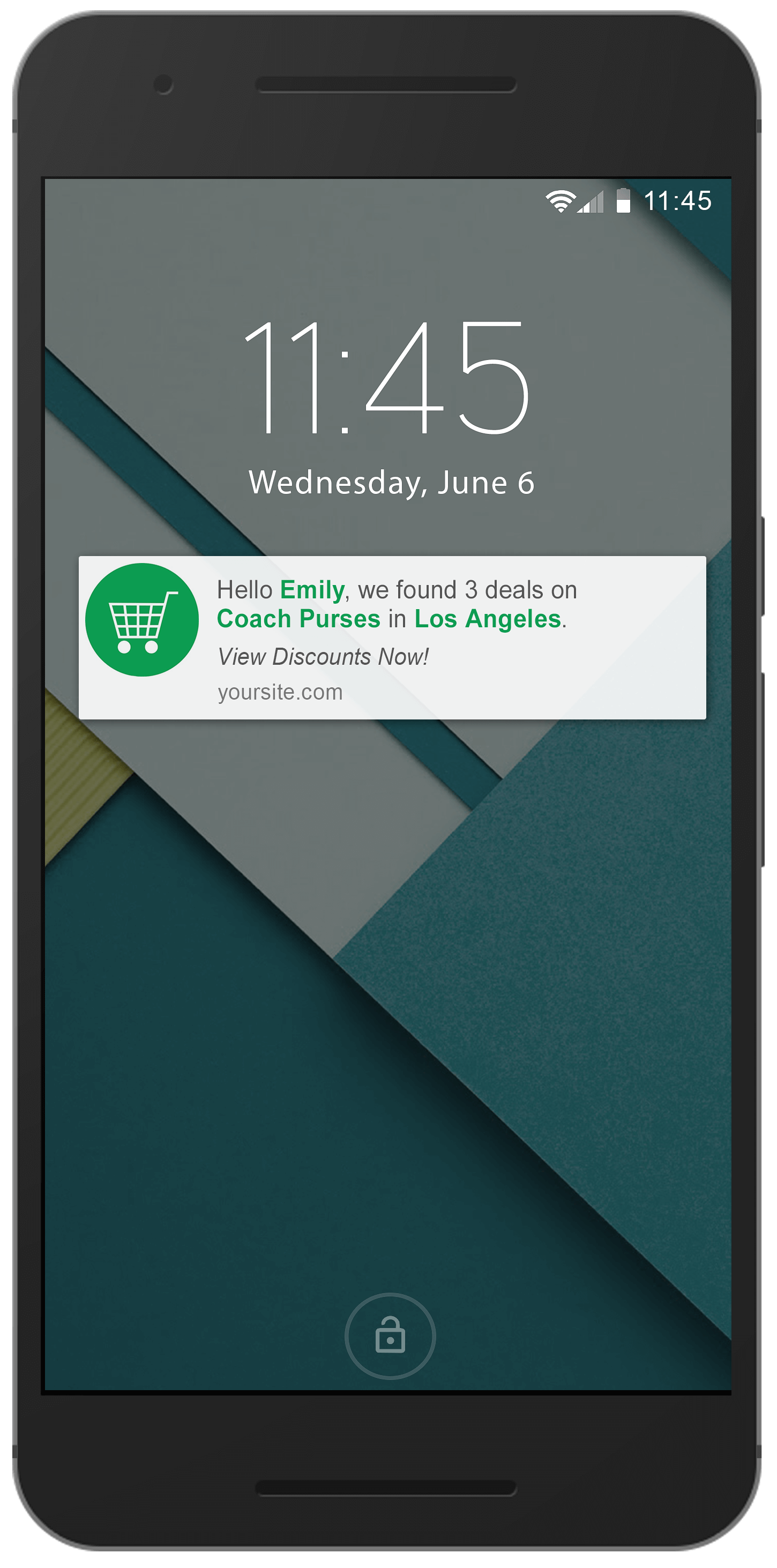 Unlimited targeting allows you to easily engage the desired subscribers.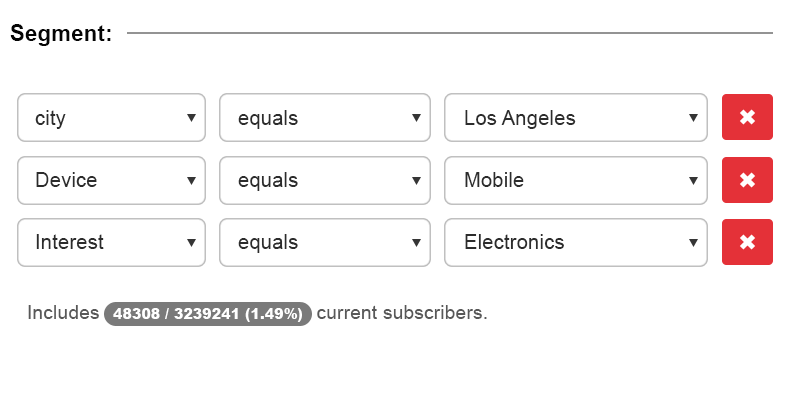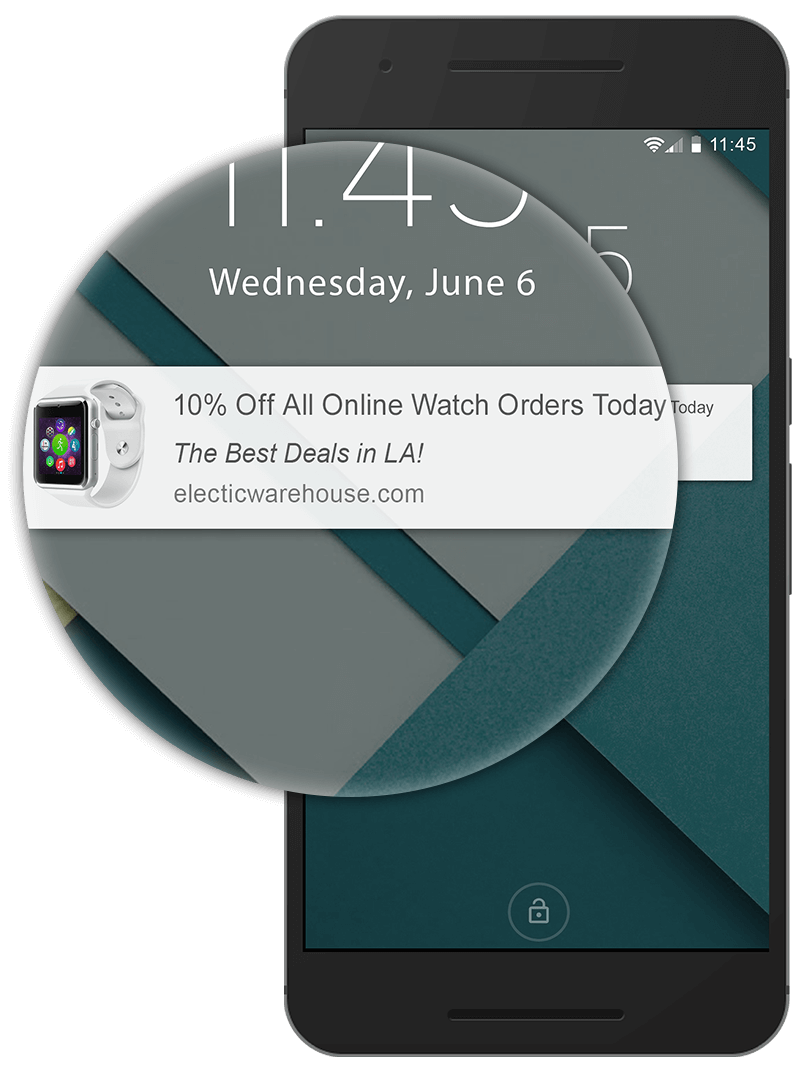 Pushnami offers powerful and dynamic API integration to automate alerts and updates.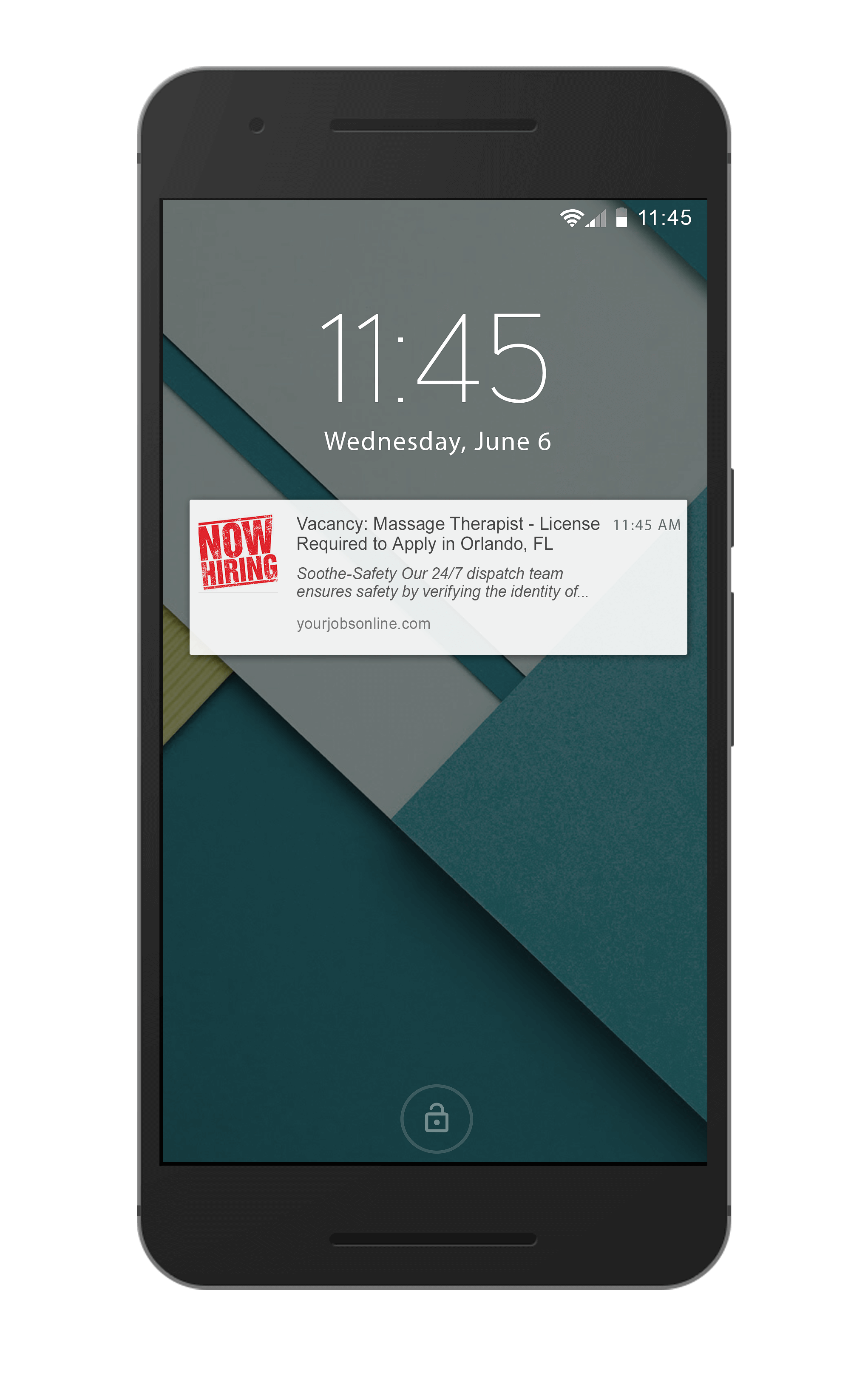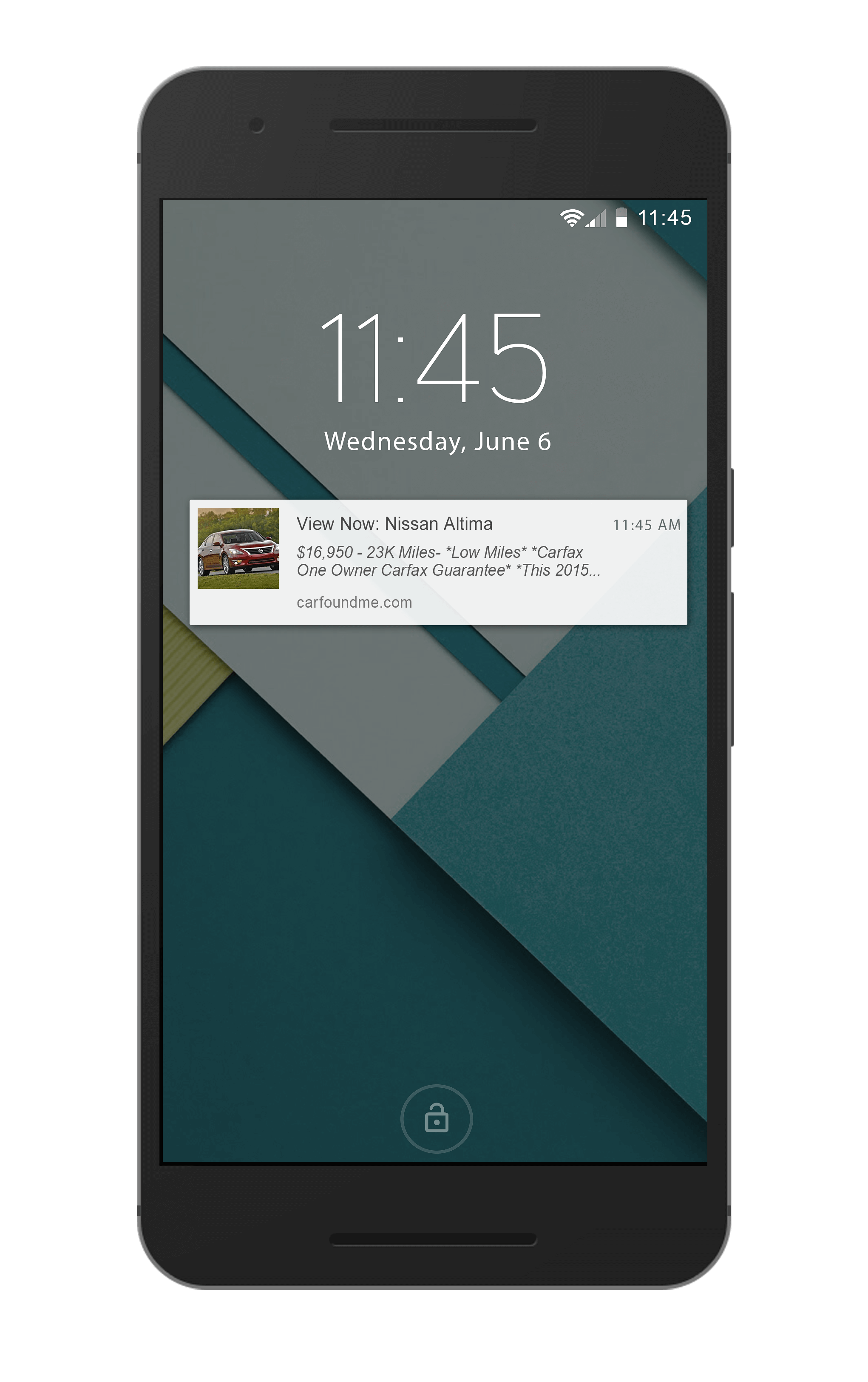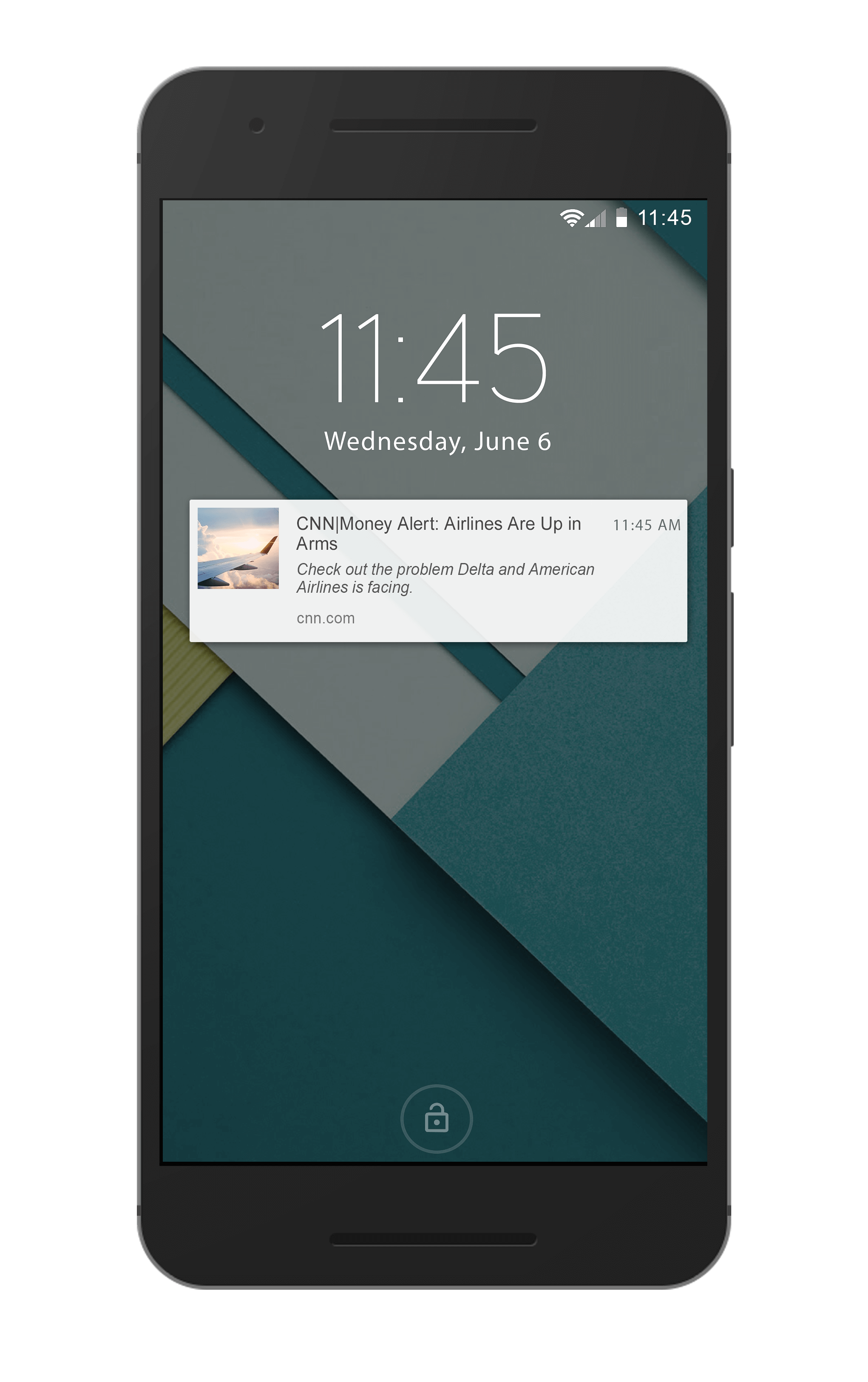 The 5 Elements of a Push Notification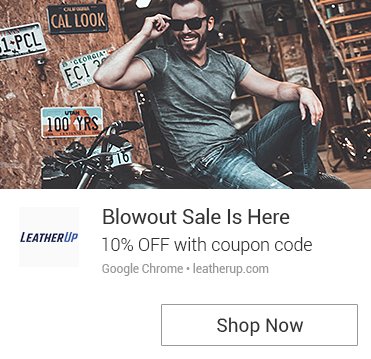 There are five main elements to a web push notification.
<<Hover and click on the sections of the sample image to know more.
Notification Title — is found at the top, and many brands choose to use their name here.
Notification Content — you can explain your push here, with a character count that varies between browsers. Go for short and sweet with your content.
Notification URL — found underneath your title that points users toward your website.
Notification Image — an image preview that best represents the notification message that is worth clicking.
Notification Icon — used for branding, your icon should be simple enough to be recognizable on a small screen — avoid complicated images or text on your picture. Most of the time this is the thumbnail version of the Notification Image.
What Our Clients Are Seeing:
Subscription Rates at 2x the Competition
Average Subscription Rate above 18% for Pushnami.
Performance Increases of 3 to 5x versus other push platforms
AI Machine Learning allows for targeting down to individual subscribers and automated optimization/testing of new creatives and campaigns.
Dedicated and Experienced Support Team
Industry experts available 24/7 that help you install, plan and improve.
Don't Just Take Our Word for It
When it comes to realizing the potential of Pushnami's notification engine, our client feedback says it all:
"Integrating Pushnami technology has been a game changer for our website performance. We consistently see subscription rates above 20%, and performance has been 3x better than the two previous systems we had tested," reports Alexander, owner of EveningClassifieds.com. "Pushnami was staffed with industry experts that had hands-on experience and had amazing API integrations ready to go. They also understood third-party revenue and data integration at a much higher level."
Web Push Notifications: The Way Forward
No other marketing channel comes close to the 100% deliverability that browser push notifications offer. Whether you're looking to reach new customers or retain past ones, keeping them in the loop with regular notifications is a great way to stay connected. Pushnami is the push notification platform of choice for enterprises around the globe. Bring your brand up to speed – try a free trial of Pushnami.
Prove the System with
a 30-Day Free Trial
Schedule a Demo with
our Push Success Team
Web Push Notifications Frequently Asked Questions
Virtually any type of business can benefit from browser push notifications. News media sites can deliver breaking stories with an instantaneous push; user data such as reader response and click rates provide the additional benefit of gaining insight into their subscriber audience. E-commerce sites love using web push notifications as an effective marketing channel. New product releases, special offers, and sneak peeks are high impact and avoid that junk mail overwhelm through a push notification delivery.
Yes – web notifications show up on mobile devices just like app notifications do (in the notifications bar), and appear on desktops as browser alerts. 100% delivery means you will reach your subscribers even if they aren't actively browsing your site. Once they've opted in to your notifications, they're opted in to receive your messages whenever you send them out.
This is where browser-based notifications really shine. Users opt in with one click in an initial subscriber window without needing to install anything. App notifications come automatically with most app installs, which means that users don't always expressly agree to receive notifications. With your web push notifications, however, subscribers are opting in directly to your notification service. That means users are more likely to stay engaged with the content you provide.
A "soft ask" opt-in is when you preface your browser prompt with an explanation of why users should join. In essence, it gives some context to your opt-in prompt. When a user agrees to your soft ask, then they are presented with a subscription prompt. Depending on the nature of your business, prompting users to subscribe directly may be appropriate rather than using a soft ask.
Creating your own browser push notifications for your business is actually simpler and more straightforward than virtually every other marketing channel. Unlike SEO or social media campaigns, there's no need to invest in extensive content creation. Simply fire up the notification engine, and within minutes you can have a blast ready to go.
Your notification text can be customized, or you can use Pushnami's AI-powered suggestions. Over time, your notifications become automatically more personalized and efficient, thanks to Machine Learning Pushnomics technology.
Every major browser supports web push notifications, including Google Chrome, Firefox, Microsoft Edge, and Safari. That means your notifications will reach desktops and mobile devices with one of these browsers installed.
There are four basic types of web push notifications you can send:
Lifecycle notifications involve casual interactions with users, such as welcome messages, resource suggestions, and feedback queries. They encourage users to dive deeper into your website experience.
Transactional notifications are pushes that relate to purchase confirmations and other information relating to transactions between your business and the user.
Promotional notifications let users know of special offers or limited-time deals. You can assign a Time To Live (TTL) to your push notification so it disappears after a certain amount of time, creating a sense of urgency.
Educational notifications provide information to consumers about products, offers, or upcoming events. Users can click through on these notifications to find out more.