A look into the cookieless world for news and content sites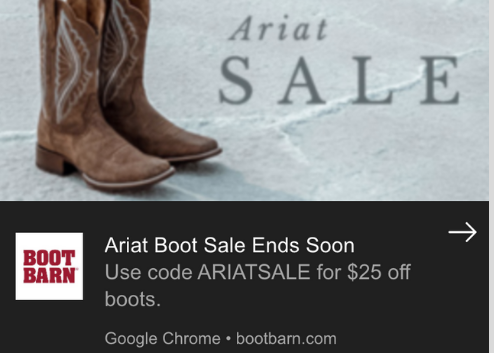 There isn't a publisher, marketer or advertiser out there who won't be impacted by our impending "cookieless" future. Cookies have served as a fundamental part of the publishing ecosystem for nearly two decades as leveraging user data for targeting and retargeting audiences is the backbone of industry success.
But increased concerns about privacy breaching have been heard and cookies will be history before we know it. The General Data Protection Regulation states that user data is to be used with the utmost precaution. Google is responding by cutting off the use of third-party cookies, and with a worldwide market share of about 66 percent, the new policy will not go unnoticed. By 2022, all modern web browsers will be cookieless.
Are news and media sites doomed?
So how can news and media sites continue to create loyalty and revenue in this cookieless future? Third-party cookies allow publishers to deliver tailored ads with frequency caps to their audiences and practice behavioral targeting, audience targeting and view-through attribution. Targeting and retargeting audiences for marketing campaigns and affiliate marketing will grow more difficult and the new constraints will lead to even more difficulties in monetizing traffic—a concern publishers are no stranger to.
A Google study found that concluded that a 52 percent loss of programmatic revenue will hit publishers after disabling third-party cookies.
What's a publisher to do?
Now is the time to dive headfirst into first-party data. Paid subscriptions, virtual events, emails and push notifications can help you build a relationship with your audience and effectively collect their first-party data. First-party data is all the information that you gather directly from your audience. You capture this data via records on your website, survey forms, marketing campaigns and social networks.
It's not too late to work on building up your first-party data. If you're relying on cookies, this can help you get back out there and effectively target and retarget your audience while strengthening your relationship with them through amplified communication. Think outside the box on how you can attract new subscribers, reel in your engaged audience and make your experience one that is worth coming back to.
How do I use this data?
How did your subscriber respond to the email you sent after the sign-up? Did someone in your audience upgrade to the paid subscription plan after receiving a certain push notification? All of these data points are actively shared while your audience is using your app or website and they're quite telling. When a user opens a push notification, that's data that a user agreed to share with you when they subscribed. You have the goods! You just have to learn how to navigate the system.
Can publishers still deliver a personalized experience?
Absolutely. You will still have the data to build personalize and responsive experiences. While you might have to invest more in the right tools, building acquisition, engagement and retention is just as possible as ever. Focus on innovative content marketing strategies as messaging must be more compelling than ever before with visually appealing creatives to entice your audience into your content.
Transparency is the new obscure
Now is not the time to be vague. Focus on 100 transparency when providing your users information on data collection. Let them know how their data is being collected, how will it used and who it will be shared with. Consider using consent management platforms to simplify the process. The platforms will help make sure you are careful not to inadvertently violate any privacy laws.
Publishers are survivors
This isn't the end. Your news and content sites will live to tell the tale. Remember that we're all in this together. The advertising that supports news, media and content will always exist in some form—just the specifics evolve. Now is your chance to be proactive about the impending changes so you're not scrambling later on.
It's your audience. Support their hunger for content and keep them coming back with data-driven push notifications.