We're a Best Place to Work in Austin three years straight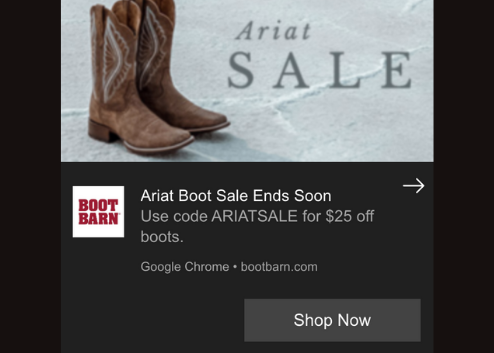 We are excited to announce that Pushnami was just named a Best Place to Work by Built In Austin for the third year straight. Not only did we make the top companies in Austin list, but we were also named the sixth-best small company and a company with the best benefits.
"Our excellent culture and reputation is a testament to our people," Emerson Smith, Pushmami Founder and CEO, said. "The fact that our culture could still thrive despite 2020's unique challenges says a lot about our dedication to camaraderie and employee satisfaction."
Best Places to Work recognizes top employers across the country, featuring companies that go above and beyond for their people, measuring benefits, support, culture programs and initiatives.
"I get to work with a team full of the smartest, kindest individuals you'll ever meet," Eric Stiner, Pushnami VP of Operations, said. "It's easy to say things like 'best idea wins' or 'customer first' but a lot harder to have people actually live it. Our team focuses 100 percent on our customer's success and building a great platform that's now essential to running a business online."
Built In determines winners for Best Places to Work based on an algorithm, using company data about compensation, benefits and cultural programs. This year's program weighted criteria such as remote opportunities and programs for diversity, equity and inclusion more heavily than previous years as those topics were particularly pressing in 2020.
"These companies raise the bar for cultural excellence and the ability to adapt to meet changing needs of employees," Sheridan Orr, Built In Chief Marketing Officer, said. "The 2021 winners show a commitment not just to creating meaningful cultures but to delivering talent needs as they change in a dynamic landscape."
"Pushnami goes the extra mile to make their employees feel appreciated and valued during a very isolating time," Maddy Sikora, Senior Client Success Specialist, said. "From the surprise care packages in my mailbox to the check-in calls to free COVID testing, we received resources to help us feel a little more 'normal' during this weird time."
We continue to focus on keeping our team close by holding virtual happy hours and game sessions, offering a choose-your-own-benefits adventure through Fringe and finding unique ways to remotely celebrate company triumphs. In 2020, we continued to commit to giving back by donating to the Central Texas Food Bank, Dell Medical School, COVID-19 Emergency Response Fund, the African American Youth Harvest Foundation and the Austin Justice Coalition. Employees can participate in COVID-19 Rapid testing and are encouraged to invite their friends and family , too.
"My favorite part about working here is definitely the energy," Gia Litton, Pushnami Creative Strategist, said. "We all possess this unique drive to succeed, which keeps things interesting."
We're looking for more outstanding hires in 2021. Check out our open job opportunities today!