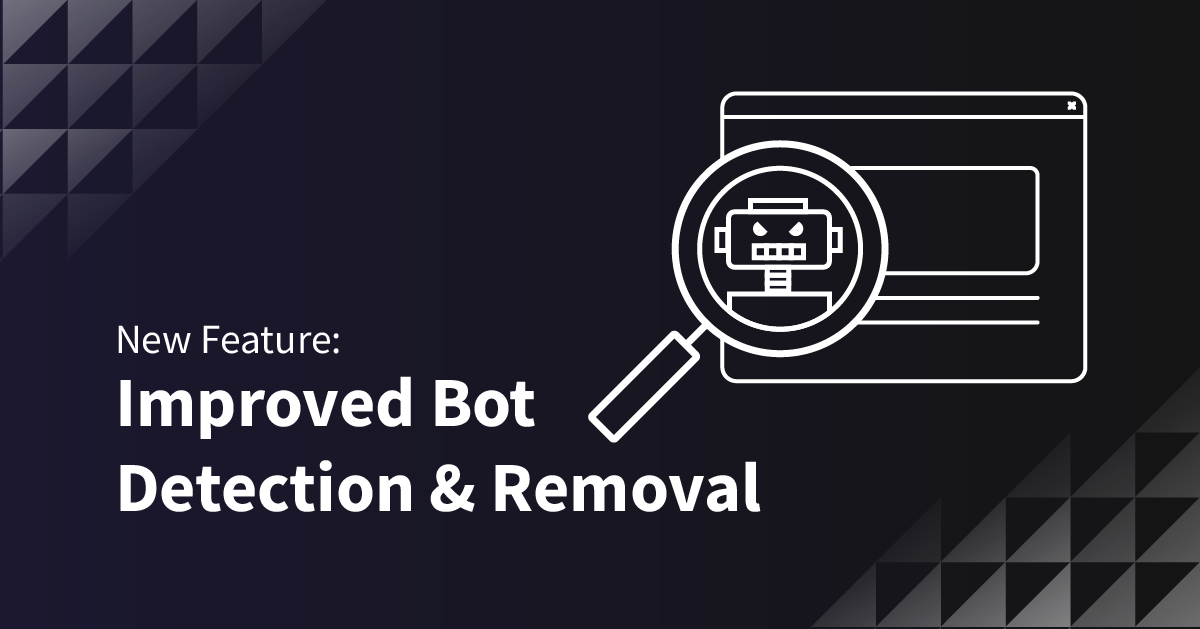 We're excited to announce we've rolled out our latest feature that allows us to more efficiently detect and remove bot traffic for all websites that use Pushnami. This update has already been implemented and requires no lift from any of...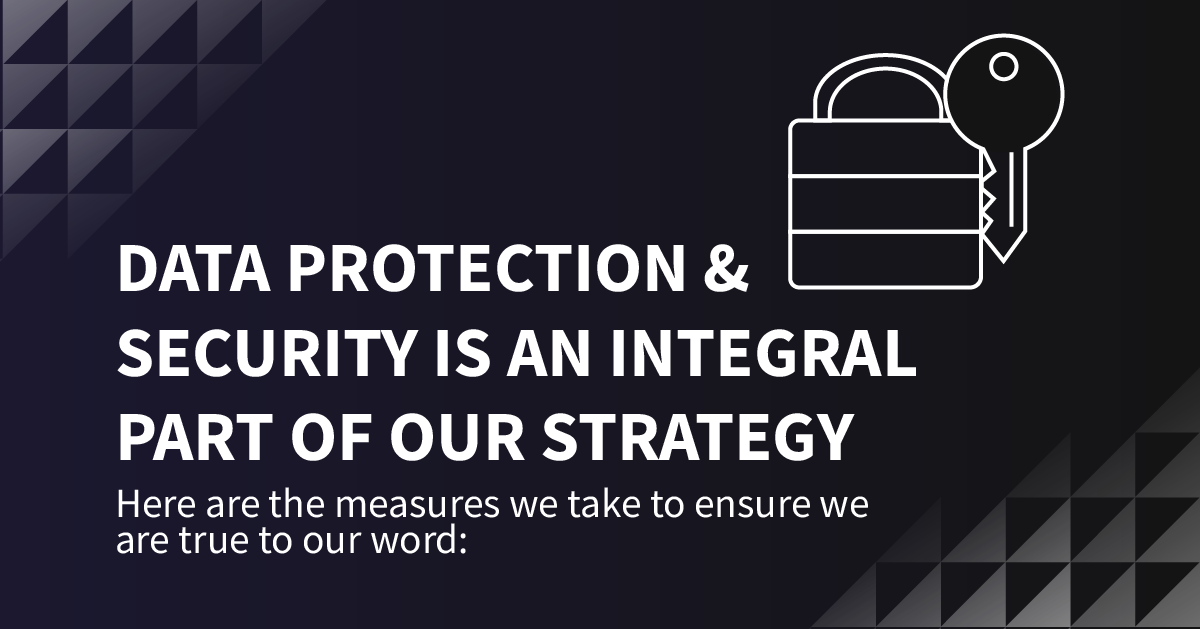 One of our four core values at Pushnami is staying true to our word. This means that when we say maintaining our clients' data protection and security is at the top of our priority list, we really mean it. Our...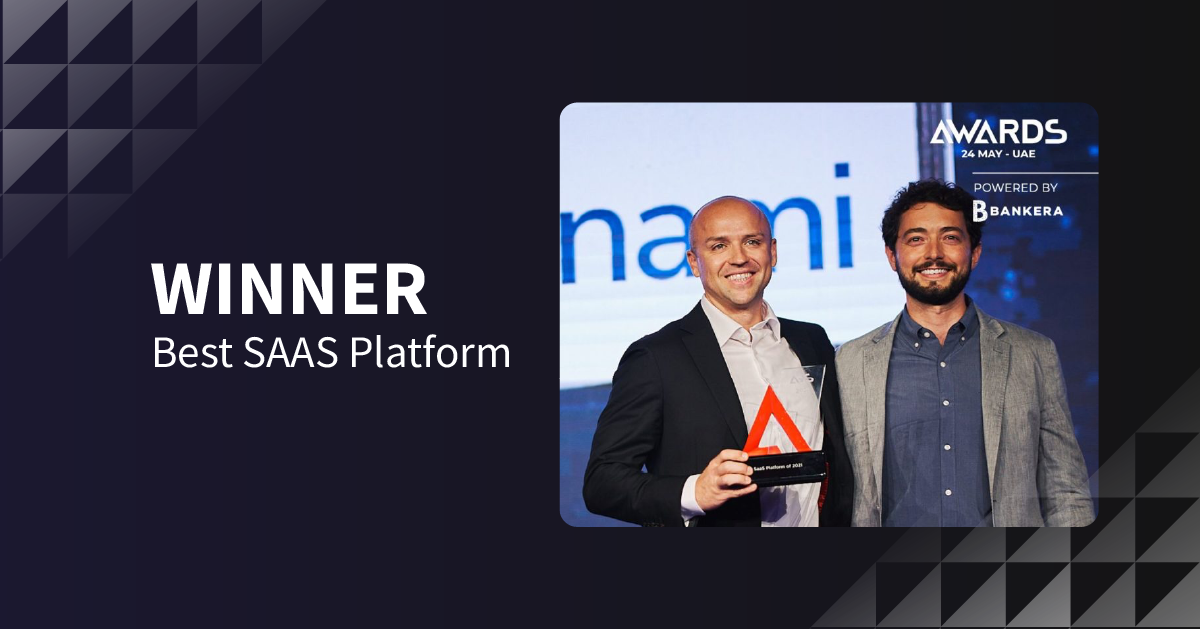 We attended Affiliate Grand Slam —Dubai this week and walked away the winner of the SaaS Platform of the Year award! While at the summit, we also sponsored "The Best Ad Network of the Year" award as we know that ad networks...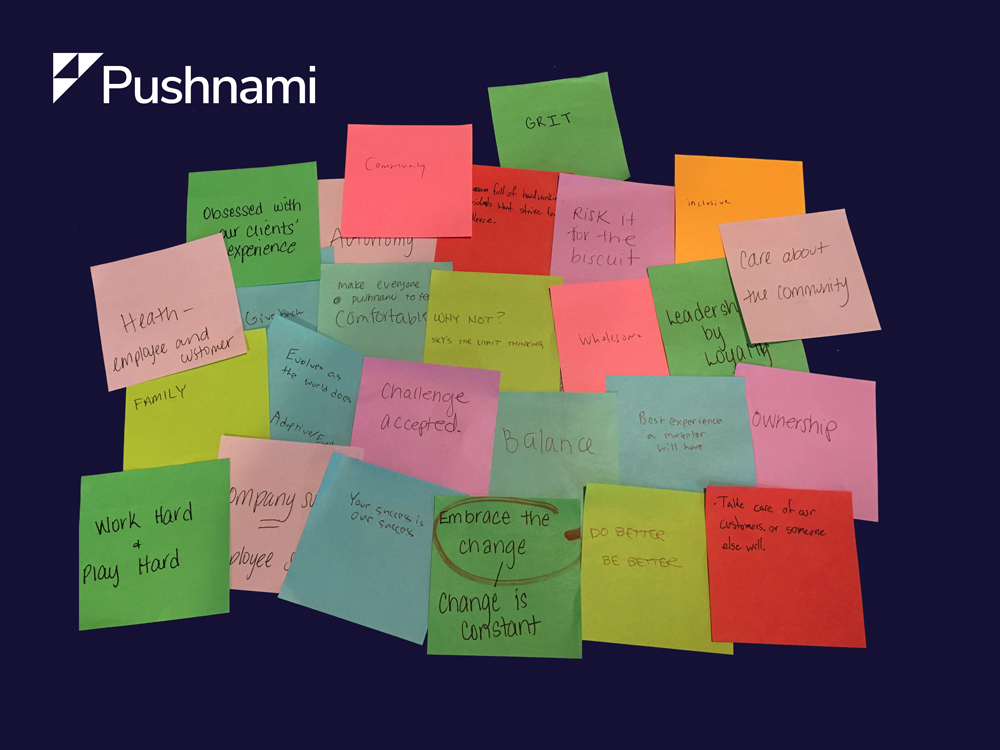 Coming up with core values for a high-growth company during a pandemic? Not for the faint of heart! But totally worth it! The process We first started talking about core values in November of 2019. With the transition of transforming a...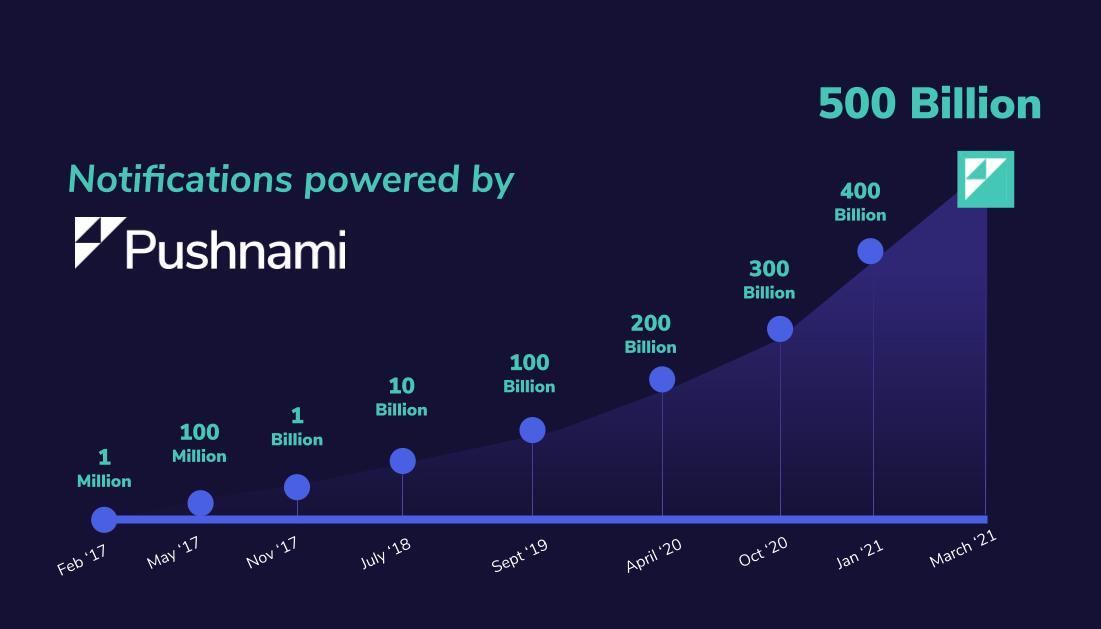 Over the weekend, the 500 billionth message was sent from our platform. This is a massive milestone for our company, and we want to take a moment to thank all of our clients, our team and everyone that has helped...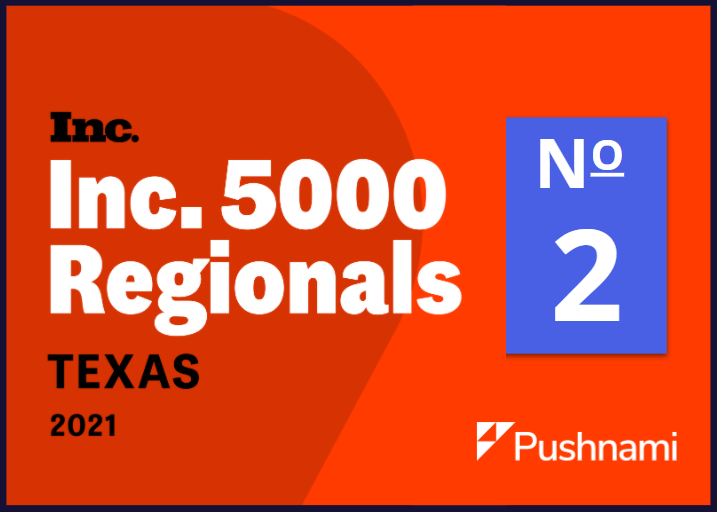 Pushnami was just named the No. 2 fastest-growing private company in Texas by Inc. Magazine in their Inc. 5000 Regionals. The Inc. 5000 Regionals: Texas list is the most prestigious ranking of the fastest-growing Texas-based private companies. Born of the annual Inc. 5000...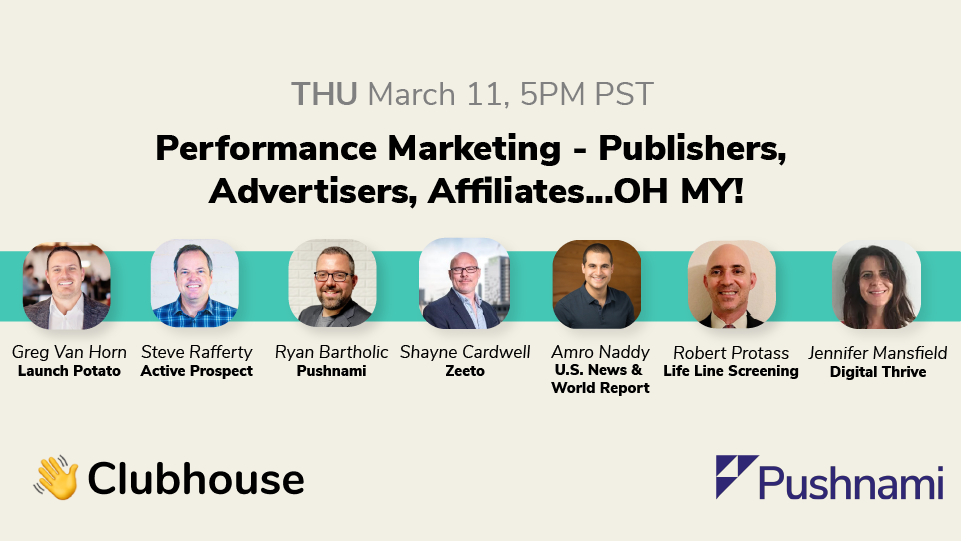 Did you miss us in the Clubhouse? Thursday, we hosted a Clubhouse talk on the next wave of affiliate marketing. Attendees tuned in and asked insightful questions on compliance, the impact of a cookieless future on the space, shows and events in the...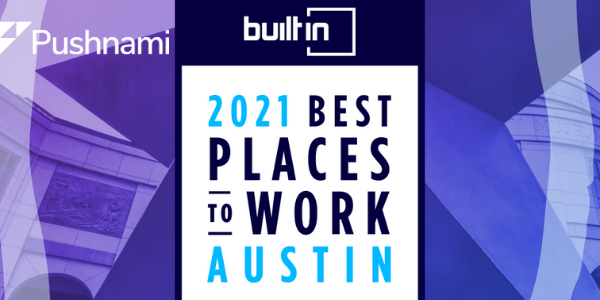 We are excited to announce that Pushnami was just named a Best Place to Work by Built In Austin for the third year straight. Not only did we make the top companies in Austin list, but we were also named the sixth-best small company and a company with...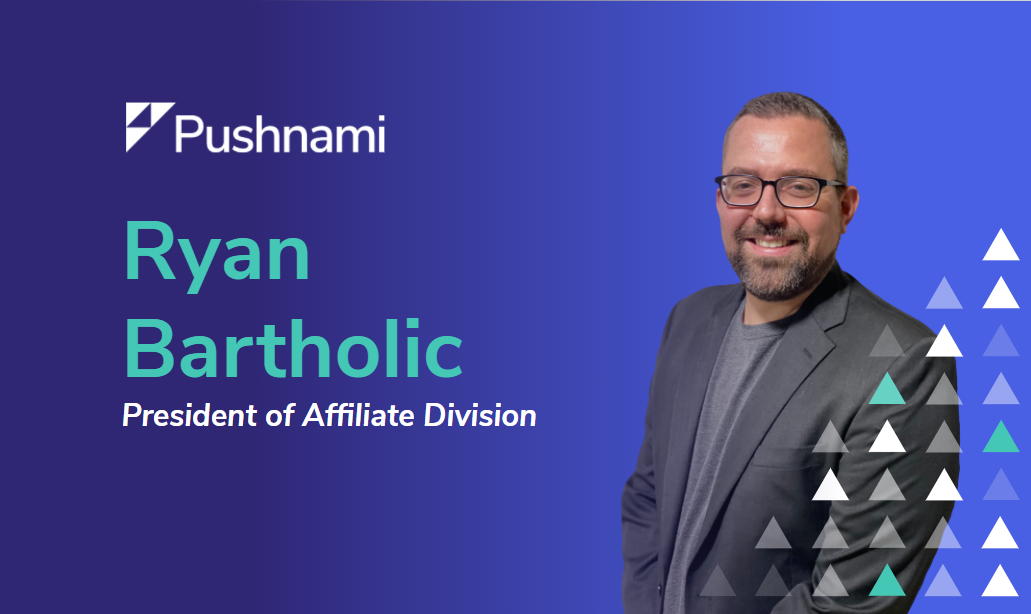 We are excited to announce the hire of Ryan Bartholic, our new President of the Affiliate Division at Pushnami. Bartholic will help us continue our journey of rapid growth through strategic affiliate relationships. This addition reinforces Pushnami's commitment to developing relationships that advance Pushnami...