One of the best workplaces in the nation.
We're excited to announce that we have been named to Inc magazine's annual list of Best Workplaces for 2020. The list is the result of a wide-ranging and comprehensive measurement of private American companies that have created exceptional workplaces through vibrant cultures, deep employee engagement, and stellar benefits.
Each nominated company took part in an employee survey, conducted by Quantum Workplace, of topics including trust, management effectiveness, perks, and confidence in the future.
Collecting data from more than 3,000 submissions, Inc. singled out 395 finalists for this year's list. It's wonderful to be recognized by Inc. for our commitment to culture. Still, it's particularly meaningful to be acknowledged as such by our own employees—the very heart and soul of Pushnami.
---
"This is a company that truly puts their employees first. The company has grown exponentially in the last couple of years and with every step, they have rewarded the employees that continuously aid that growth. There is a very well defined work/life balance. I can't think of any reason for someone to not want to work here."
— Anonymous Employee Survey Response
---
In January we were named to BuiltinAustin's Best Places to Work in Austin, and one of the Best Paying Companies with the Best Perks & Benefits in the city, so it's an honor to collect our second workplace award so far this year.
We're proud to create a culture focused on positivity, acceptance, and making an impact on the community around us. We take the time to celebrate "wins" with our employees — like our recent 200 Billionth Send milestone, celebrating birthdays while we are all working remotely, and even Jumpsuit January.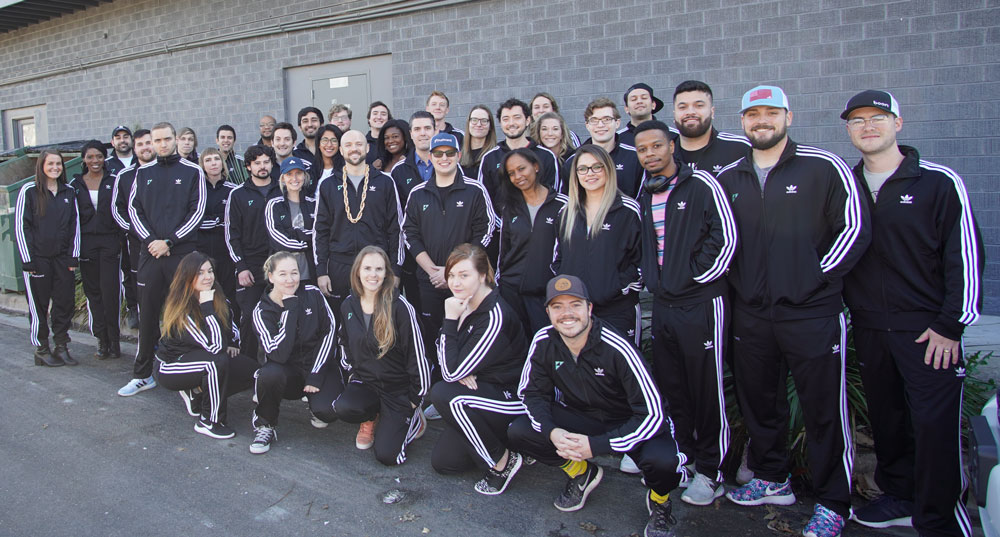 Want to work at Pushnami?
We're looking for a few great people to join us in 2020! Check out our open job opportunities, our award-winning benefits and our reviews on Glassdoor. If you are smart, energized, and want to be part of something more than just a team, then we want to speak to you.