Guess what? At the end of last week, the 200 billionth message was sent from our platform. This is a massive milestone for our company, and we want to take a moment to thank all of our clients, our employees, and everyone that has helped us achieve this milestone.
Poppin' Bottles
We couldn't celebrate in person together due to the COVID-19 crisis. However, we made sure to celebrate as a team, albeit over Zoom instead! Every employee was sent a small bottle of champagne and some chocolate-covered strawberries. Here's our team trying to open the champagne during our celebration party 🍾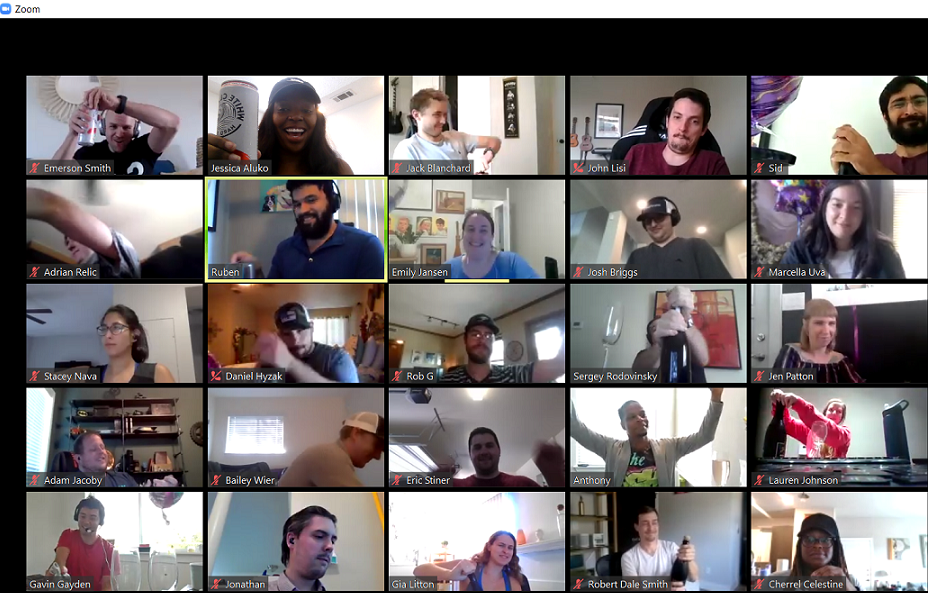 200 Billion By the Numbers
200 billion is a massive number, so to put it in perspective here's what 200 billion means to us. Can you believe that 200 billion would mean that every person in the entire world would receive an average of 25.8 messages, and that everyone in our hometown of Austin, TX would receive just over 200k each?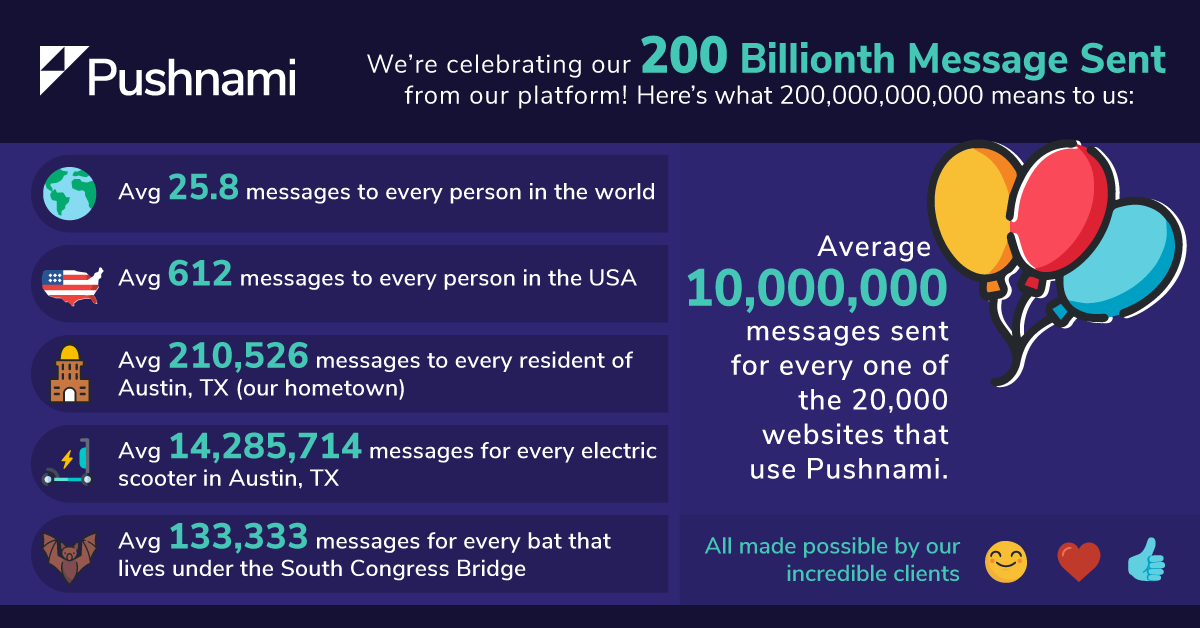 The Road to Being a Top Push Notification Provider
We're fortunate to have hit this milestone in a very short amount of time. It was just about 3 years ago that we set out on our goal to help marketers reach and engage with their audience through new messaging channels like push notifications. Here is a graph showing the milestones we've hit since we opened our doors in January 2017. It was just a few months ago that we were celebrating 100 Billion!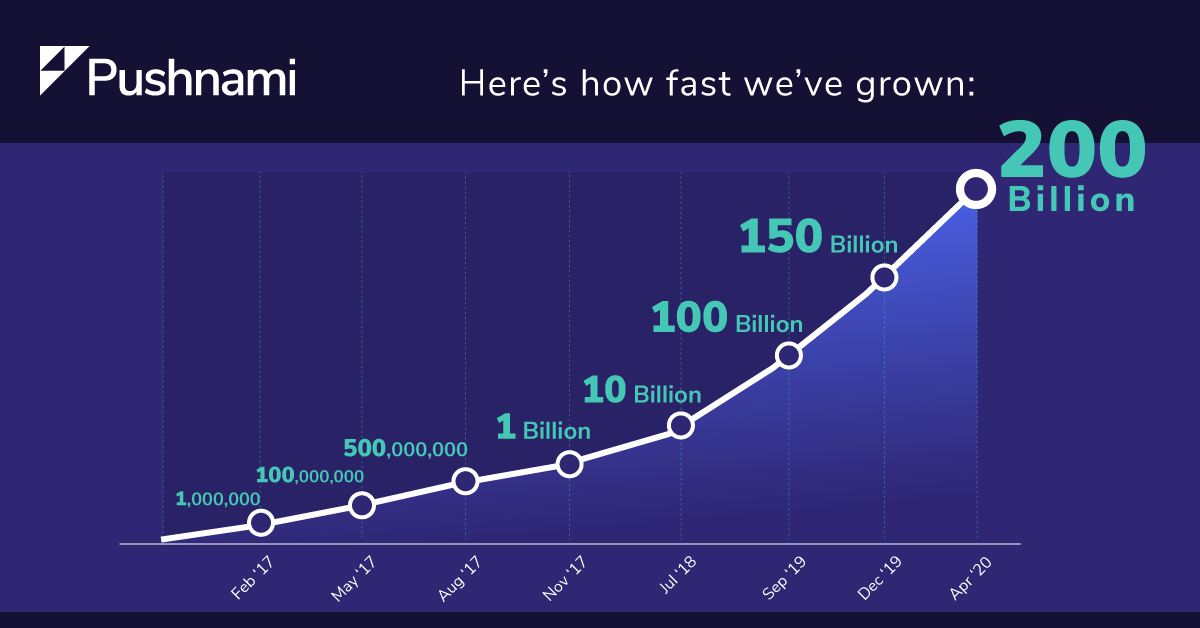 Without our amazing customers we would not have been able to achieve this milestone – so thank you to each and every one of you. We're now the #1 push notification platform built for marketers and we get excited every day to see new brands and websites starting to use push notifications.
Don't forget, we're offering 6 months of our platform completely free for new customers. It's our way of helping out any impacted business due to COVID-19.
Thanks again to our employees and customers. Here's to the next 100 billion!
– The Pushnami Team