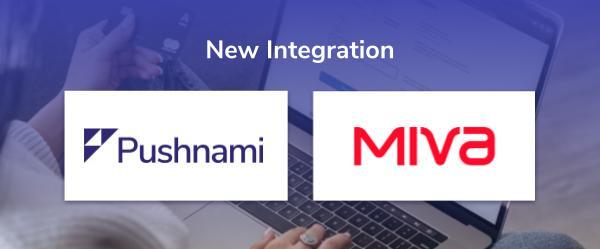 Leading ecommerce software and service provider, Miva, has joined forces with Pushnami—the leader in subscriber messaging and monetization. This partnership demonstrates our commitment to becoming the go-to digital messaging platform for ecommerce businesses. The integration expands the Miva ecommerce platform with...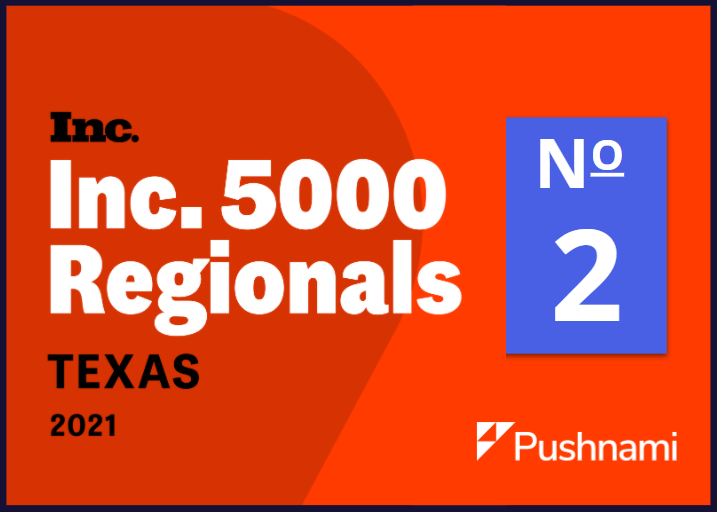 Pushnami was just named the No. 2 fastest-growing private company in Texas by Inc. Magazine in their Inc. 5000 Regionals. The Inc. 5000 Regionals: Texas list is the most prestigious ranking of the fastest-growing Texas-based private companies. Born of the annual Inc. 5000...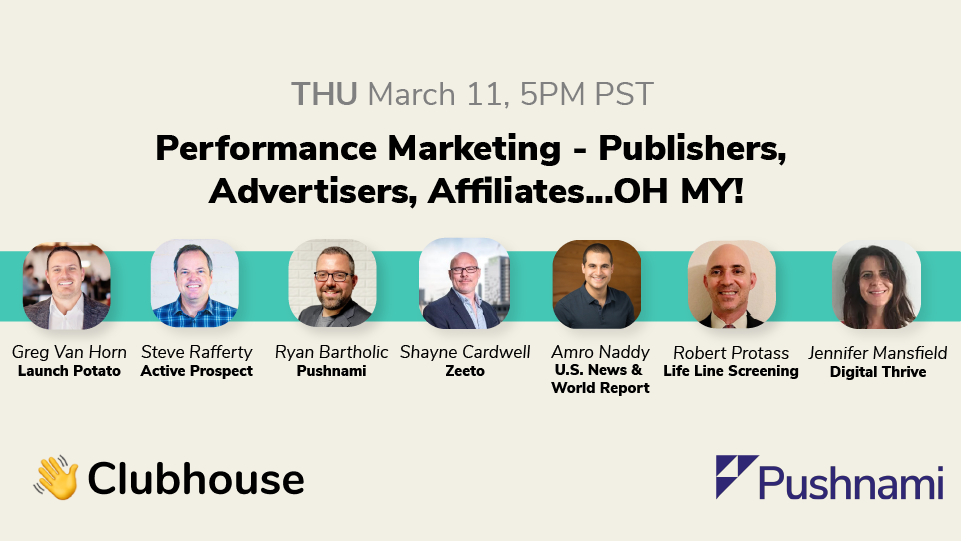 Did you miss us in the Clubhouse? Thursday, we hosted a Clubhouse talk on the next wave of affiliate marketing. Attendees tuned in and asked insightful questions on compliance, the impact of a cookieless future on the space, shows and events in the...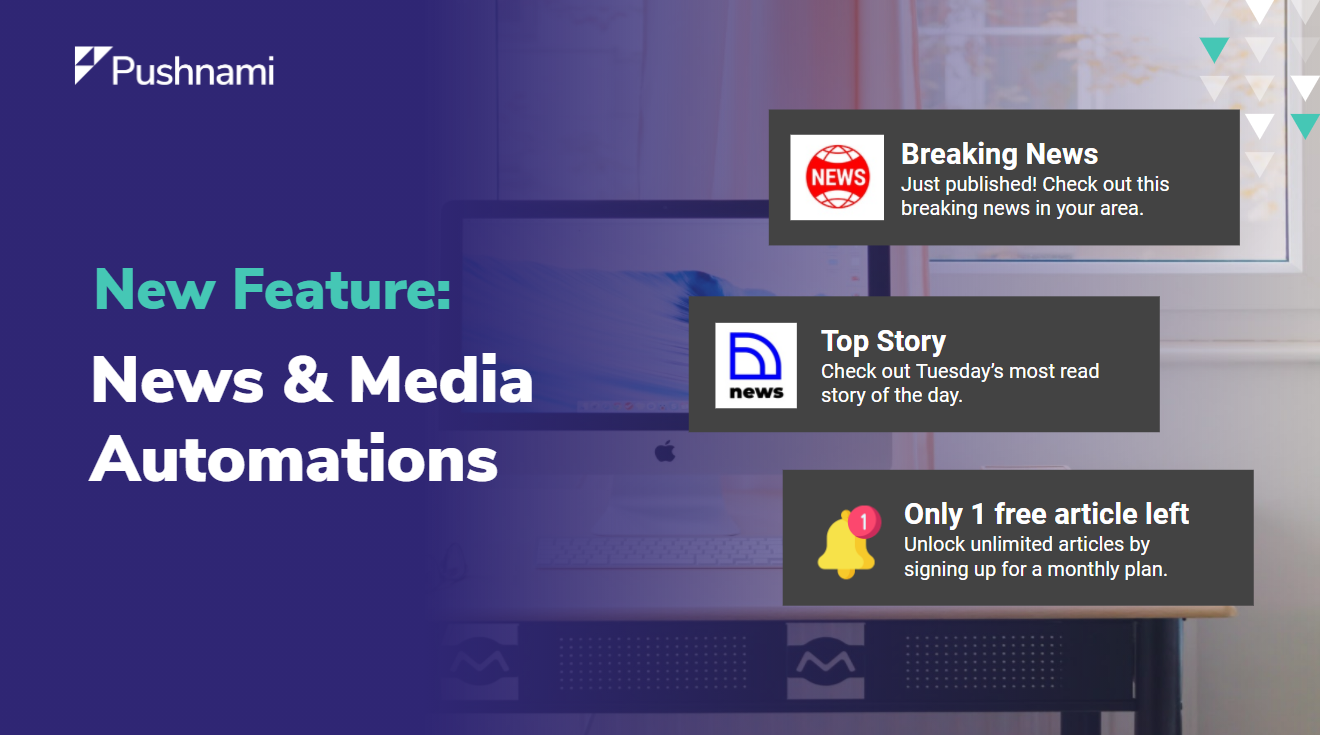 Publishers, get excited. Our news and media automations have made their debut. News and content sites now have all the ammo they need to increase audience engagement, establish brand authority, enhance subscriber loyalty and monetize their content. Support your audience's...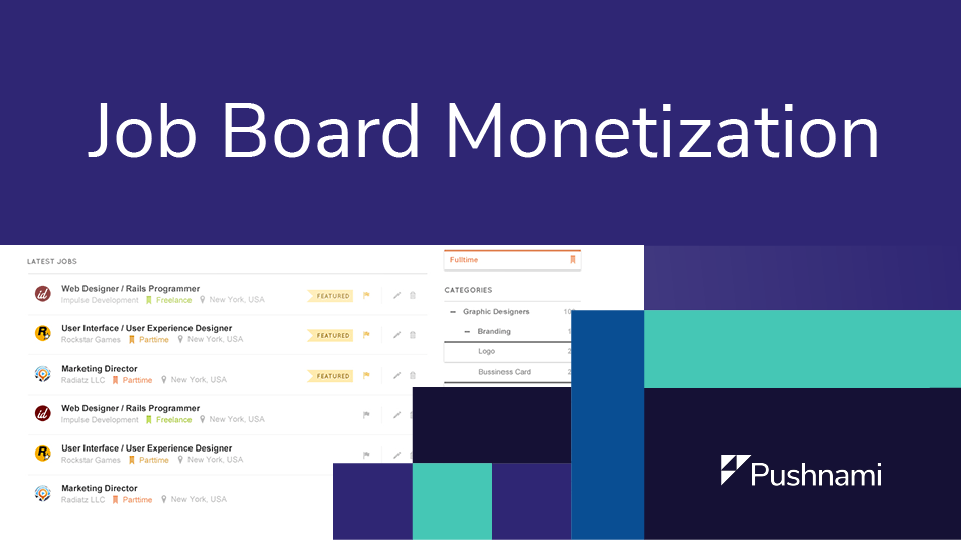 Job boards are handling two extremely demanding customer bases. One side is made up of job seekers who are searching the web looking for as many open positions in their fields and cities as possible. The other side is the...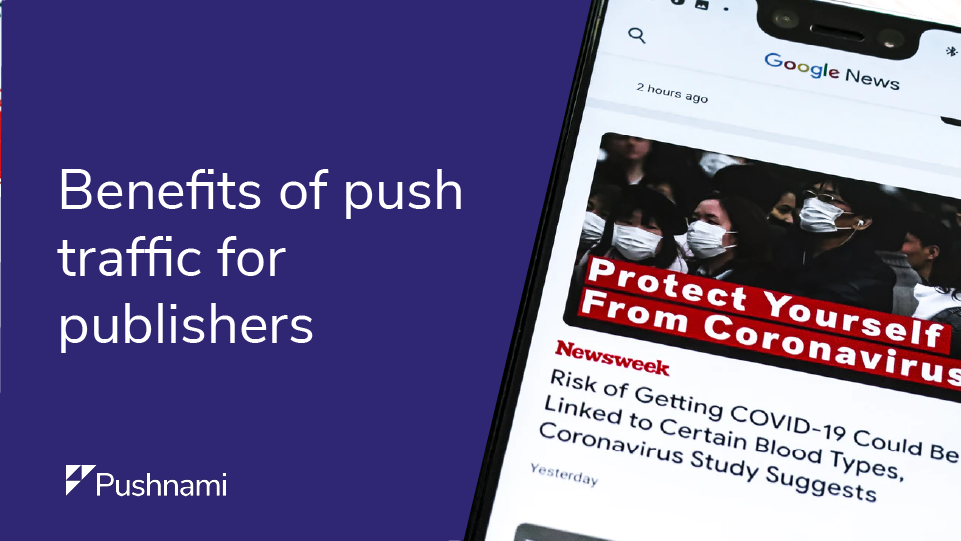 Publishers —the benefits of push notification traffic for news and content sites can't be overlooked. If loyalty, real-time delivery and complete visibility be something you fancy, publishers can get strong results using push notifications. Here's why they work: Real-time delivery When you...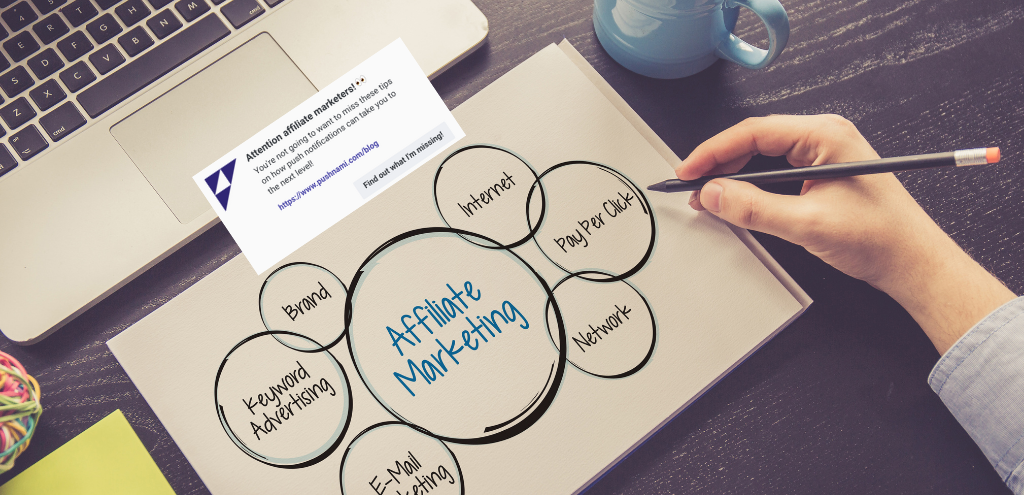 A tool to add to your affiliate marketing belt? Push notifications. Since affiliate marketing methods depend on affiliate products and segments, affiliate marketers can define which segments would be of most interest among customers and push out the information using push notifications. ...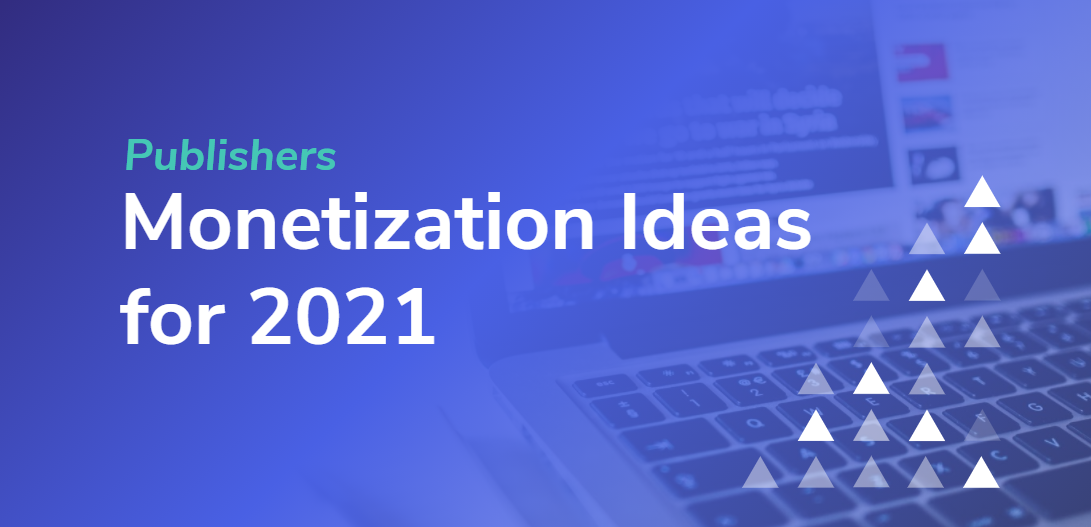 Monetizing content has never been an easy process in the news and content world—and the universe continues to hurl new challenges at the industry. The end of third-party cookies (which has been the foundation for digital publishers for targeted ad serving) means...